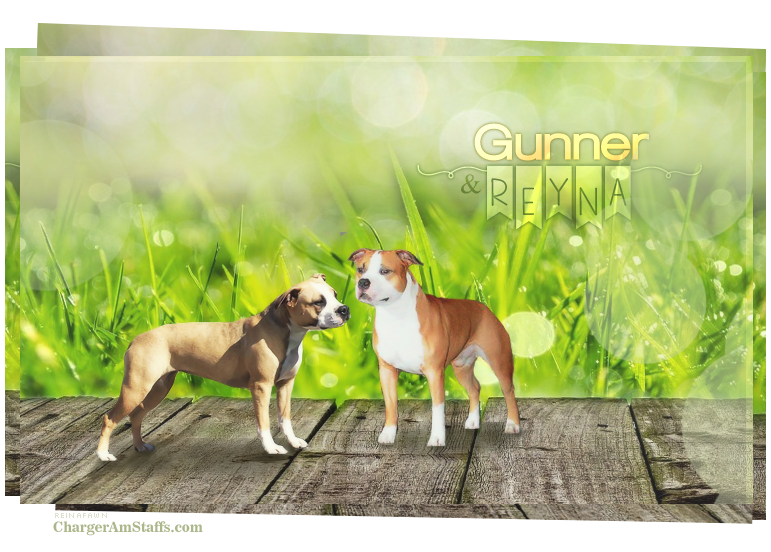 Gunner x Reyna Litter Born April 1, 2021
Five females, two males!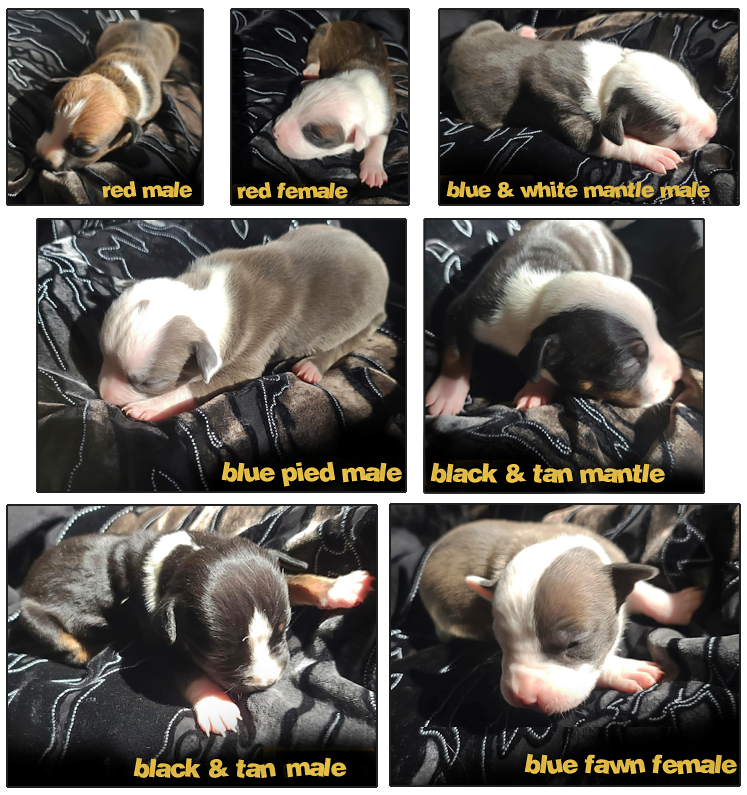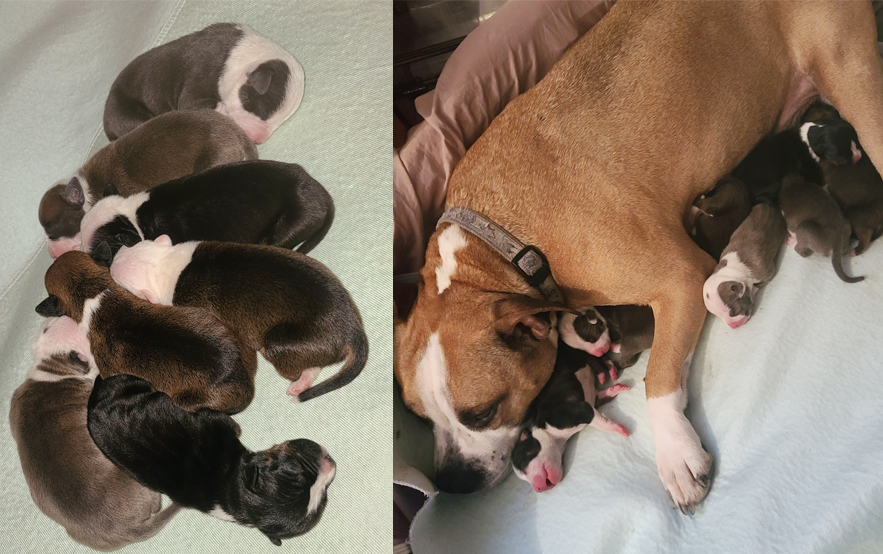 Click to view:
Gunner (sire) Pedigree & Reyna (dam) Pedigree





Call, email, or text for more info and
please fill out our application as below.


Do your best to fill out the form
completely and accurately.







We also occasionally have retired dogs available. Please feel free to email or call for availability!







Email: [email protected]
Phone/Text: 12509839404
Facebook: April Perrin

Quesnel BC, Canada







Show Potential
(Breeding Quality)
Please Inquire

Pet/Non-breeding Contract
(Mandatory Spay/Neuter)
$3000.00 CAD

Co-Ownership
(Conformation, Obedience/Working Titles)
$2500.00 CAD
Please Contact for Top Show Picks


Private Treaty Contract Terms & Conditions Apply


A deposit of $500.00 CAD is required.


Show potential (breeding quality) homes may take priority at breeder's discretion.


. . . .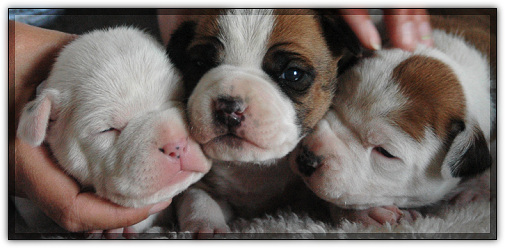 . . . .


Charger puppies will be health checked at approximately 7 to 8 weeks by a certified veterinarian; they will be vaccinated, de-wormed, tattooed, microchipped, and CKC registered; and they will have had their
dewclaws removed.

We offer complimentary 6 weeks' coverage for puppies up to 1 year old with an officially endorsed CKC program, in conjunction with "Pet Secure" Pet Health Insurance.

All puppies are evaluated for conformation, structure, and temperament at approximately 8 weeks of age.

A deposit of at least $500.00 CAD is required to reserve a puppy. The deposit is unrefundable. No exceptions.

Deposits can be transferable to another litter but pick may change.

Puppies are only sold to screened homes. The full amount must be paid and received before puppy can leave our home.


. . . .


Shipping is available across Canada, the United States, as well as Europe.

We offer lifetime breeder support!

Regular photos, email contact, and updates must be maintained with the breeder. As conscientious breeders, we require regular updates throughout your puppy and dog's life to monitor health, temperament, and structure as a part of maintaining and improving our breeding program.







The American Staffordshire Terrier is a breed with a high energy level which requires daily walks, training, and socialization. They are strong, athletic, intelligent, and driven to please. The Am Staff can excel at just about anything asked of it, including, but not limited to, agility, conformation showing, carting, packing, therapy work, search and rescue, protection work, and weight pulling. Training is most successful when kept fun and diverse. Another imperative step to raising a well adjusted Am Staff is to heavily socialize puppies and young adults with lots of other dogs, children, and situations in a controlled environment.

To help prevent bylaws, bans, restrictions, and controversy about the American Staffordshire and related breeds, it is the responsibility of all owners to provide the best training possible to preserve the breed they love. All puppies to young adults must be able to attend puppy classes and basic obedience. Continuing to Advanced is desired as well as socialization with guidance by a trained professional to be great breed representatives and breed ambassadors in the public
as well as at home.

Serious inquiries will be answered promptly.



Thank you for your interest
in Charger Am Staffs!