We are a small dedicated breeder located in beautiful central British Columbia, Canada. Our dogs are raised with our three children in a home environment. We acquired our first Am Staff in 1992 which was the great experience that brings us here today.

Our bloodlines include Sierra, White Rock, Tonkawa, Woods Forest and Willynwood just to name a few of the great combinations of strength and agility with grace and class that make Charger American Staffordshire Terriers unique and diverse.

The goal of Charger Am Staffs is to maintain breed standard with health and temperament without compromising form of function. We continue to research the breed, both past and present, to increase our knowledge and improve our program. We are dedicated to preserving and protecting the original American Staffordshire Terrier.

Thank you for visiting our website. We look forward to connecting with all fanciers from around the world!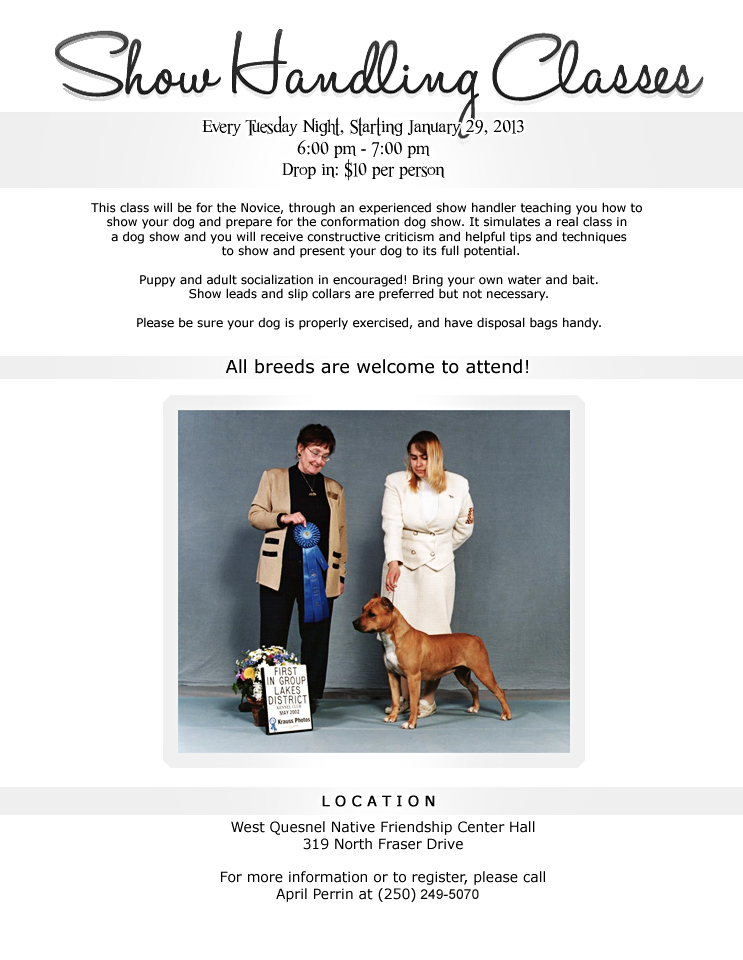 Handling classes will restart in Spring 2014. Please call to register.




April Perrin & Matt Perrin
Quesnel, British Columbia, CANADA
Home: 250.249.5070 Cell: 250.682.0948
. . . .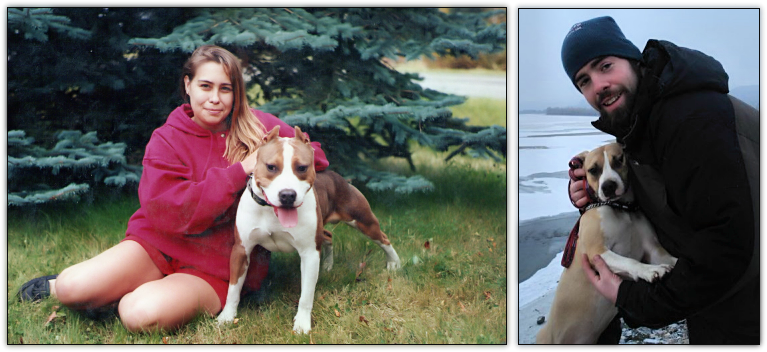 We feed and recommend Earth Options Dog Food.